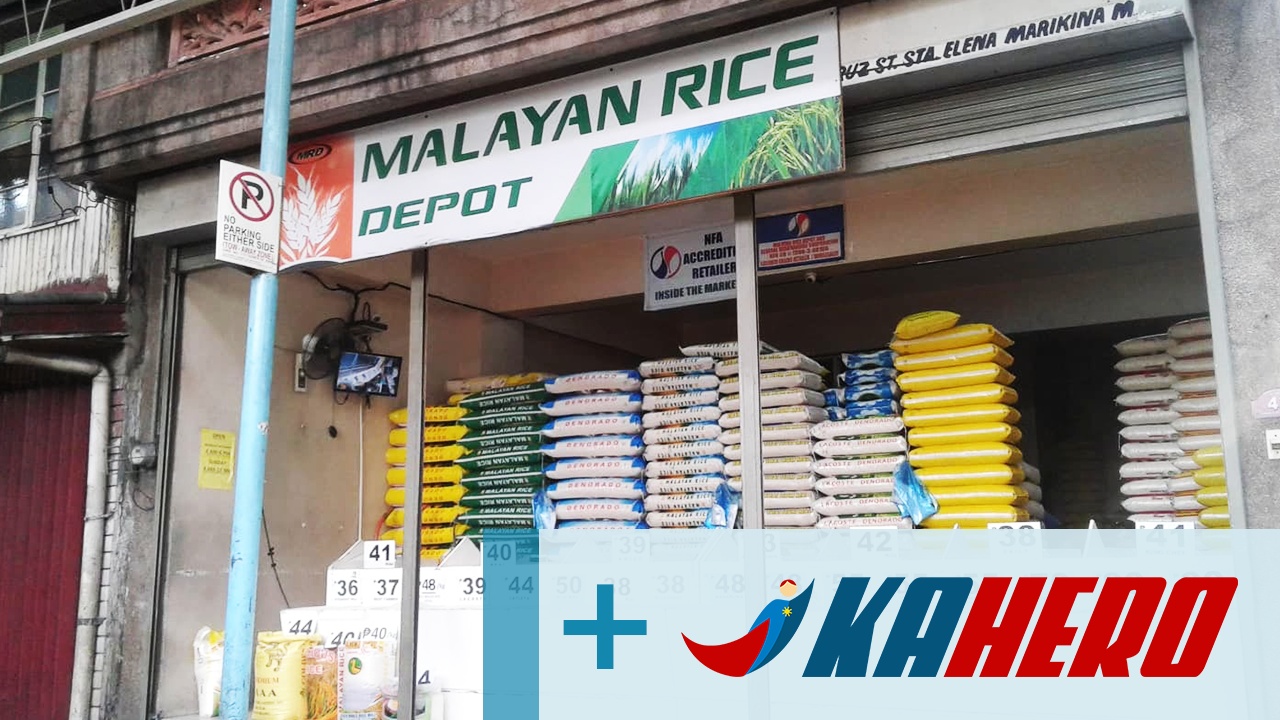 The Philippines is a country full of people who love to eat rice. It is an essential component of a complete meal. Several businesses selling rice are built all over the country to cater the needs of the Filipino people. One of these businesses is Malayan Rice Depot Trading Corp. The business has been running for several years and has continually sold affordable and only the best quality rice. They also provide delivery service to several places which is a very convenient service to offer.
Handling a rice depot business requires careful and thorough management. One of the most important things to manage in this type of business is managing inventory. This involves tracking the movements of rice products and counting the available stocks for awareness on when to restock. Manually managing inventory can be a very tedious task to do and most businesses would try to find a way to make it easier. Luckily, Malayan Rice Depot Trading Corp. discovered KaHero POS, a point-of-sales system which offers a variety of useful tools and features to assist businesses in their day-to-day operations.
Malayan Rice Depot Trading Corp. found out about KaHero POS through a Facebook advertisement. The KaHero team responded to their inquiries and needs and immediately set up their business to the KaHero POS app. They physically went to Malayan Rice Depot's store and gave the employees an onboarding process for the POS system. The store immediately used KaHero POS for their daily transactions and has been automating some of their operations.
One of the features of KaHero POS that has been useful to Malayan Rice Depot Trading Corp. is the inventory management. This is an important feature to ensure that stocks are used efficiently and effectively. Tracking the movement of their products is much easier since KaHero POS keeps record of their stock count and item ledger. KaHero POS also sends notifications when stock is low or zero.
Another feature of KaHero POS that has been useful to Malayan Rice Depot Trading Corp. is the sales report generation. With KaHero POS, you can make sales through the mobile register and transactions are recorded through receipts. These transactions are generated into sales reports which provide information about which items are sold and how much you have earned from the sales you have made. Creating sales reports manually is very tedious and takes a lot of time and effort to generate, but KaHero POS automatically generates the sales reports every transaction that is made. This takes a heavy workload from Malayan Rice Depot staff.
Malayan Rice Depot has described KaHero POS as "easy and reliable". The app is easy to understand, user-interface-wise and user-experience-wise. KaHero POS continues to give reliable services by keeping the app up-to-date and making sure our users are heard. Our inbox is open to our users to cater to their needs and make sure they are getting the best experience from using KaHero POS.
We are honored to have Malayan Rice Depot on the KaHero team. We are glad that KaHero POS is able to assist their business in selling only the best and affordable rice products. We will continuously provide great service in order to assist businesses in making their daily operations easier and manageable.