Imagine this: a tiring day that burned down your energy to a crisp and all you want is to eat good food from one of the best places. You're craving for unli-wings, ribs, and nuggets; all you can eat just so you can enjoy the aftermaths of your tiring day. There's one place that pops into your head: Chipori. "That's right!", you exclaim. "I'm craving for some unli-wings. Chipori's just the right place!"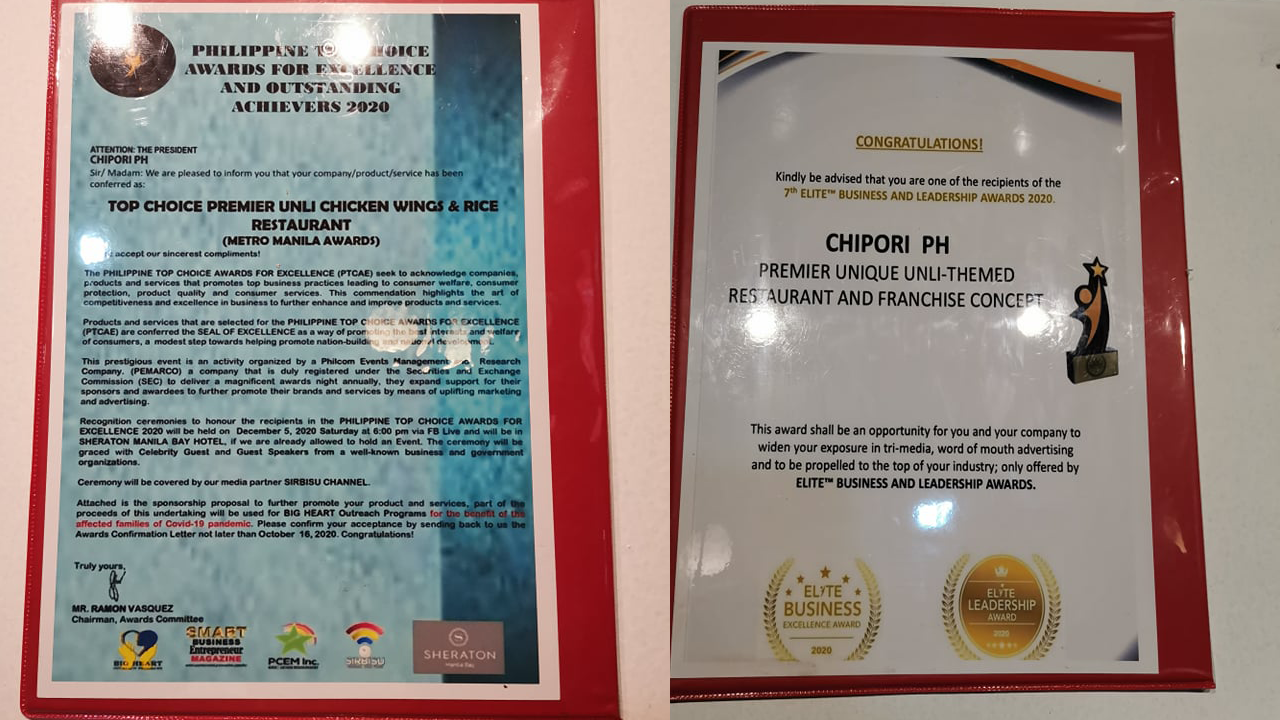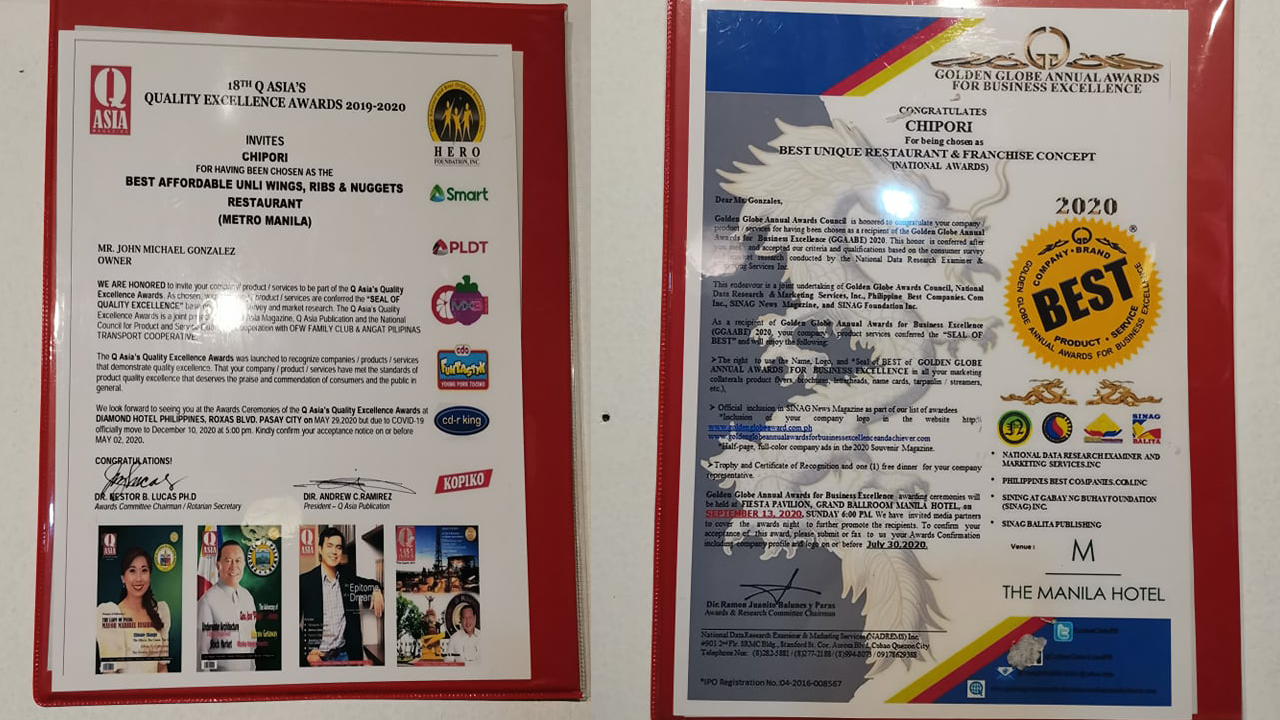 Chipori is a restaurant in Marikina City that offers unli-wings, ribs, nuggets, and special rice. Their mission includes provision of a combination of excellent food at value pricing, exemplary customer service with a selection of unique signature flavors. They are focusing in wide variety of chicken, pork, and special rice. That means a lot of inventory management which also means that this is a job that KaHero POS would like to take!
With the recommendation of an acquaintance, Chipori has chosen KaHero POS as their partner in managing their business! What does KaHero offer that made Chipori choose it? KaHero POS offers a wide variety of digital tools and features to assist any businesses in their day to day operations. One of these features is the digital and mobile cash register where sales transactions are being made. Receipts are also a produced after every transaction which means you get to keep a digital record of your transactions. However, if you want to keep a physical print of your receipts, KaHero POS allows you to connect your thermal receipt printers, allowing you to print unlimited sales transaction receipts!
As a business, keeping track of your sales and income is an important factor. KaHero automatically generates these reports for you! Sales reports are generated on a daily, weekly, and monthly basis. Sales reports are automatically generated in KaHero POS. It's also partnered with KaHero Analytics, an app that sends you real-time sales reports and analytics. KaHero now makes it easier for Chipori to generate their sales reports and analytics!
And most importantly, KaHero POS has a built-in inventory management system that keeps track of all the movement of your item stocks. With a restaurant business like Chipori, inventory management is one of the most important things to keep track of. KaHero keeps track of the digital count of all inventory item stocks and also provides reports of movements, whether stock is moving in and out of the inventory.
KaHero POS is proud to be Chipori's chosen partner for their business! We will continue to serve and provide better service for our partner users. We are more than glad to assist Chipori in their daily business operations. And we would also be more than glad to help many other businesses bring out their full potential. KaHero is here to save your day!