KaHero POS celebrated its first year of being released on Google Playstore and Appstore last March 2021. It has achieved a lot after a year of being published and available for download. The app has grown so much and has been continually growing ever since.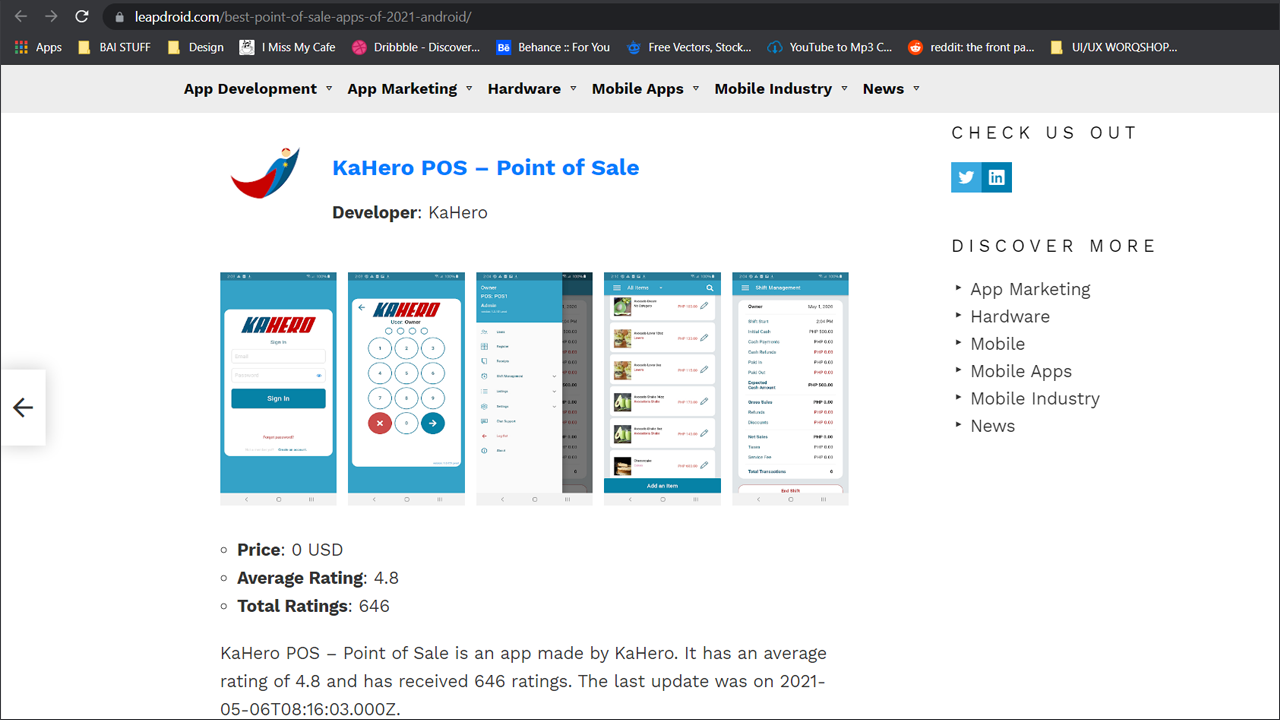 And, among our achievements, we are very happy to announce that we have been recognized as ONE OF THE BEST POINT-OF-SALE APPLICATIONS OF 2021 by Leap Droid! (Read here: https://leapdroid.com/best-point-of-sale-apps-of-2021-android/)
Leap Droid provides market analysis, expert guides and expertise on the mobile app, mobile hardware and app industry. They provide us with news and information from the app industry and keep us updated of the best apps to download and use for productivity and entertainment. Leap Droid was founded in 2021 and is owned and operated by Fupping Media, a leading global digital publisher based out of London, UK. Leap Droid is striving to become the number one resource for the mobile app industry. Visit their website and learn the latest trends in the app industry here: https://leapdroid.com/
Over the past year, we have helped more than a hundred businesses' operations become digital and automated. We have over 10,000 downloads on Google Playstore and an average rating of 4.8! Here are a few reviews from our users: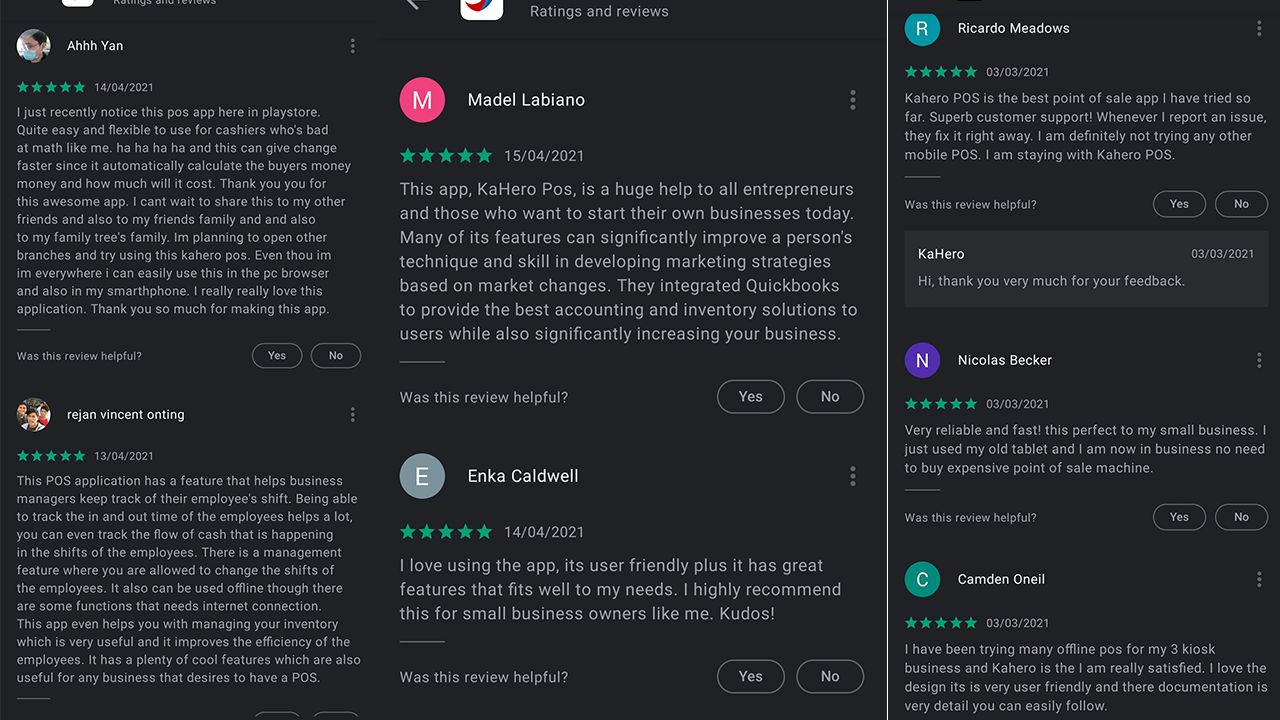 We are very glad to read these feedbacks from our customers! KaHero POS has helped many businesses with their day-to-day operations especially with inventory management and sales reports and analytics. KaHero POS aims to provide only the best service to our users. We will continue to grow and and hope to assist more businesses in the future.
Are you interested? Learn more about KaHero POS here: https://help.kahero.co/